While most Australian households have received only 5 analogue tv channels for years, the new Digital TV signals will reveal another 10 channels for FREE. Here at Brocky's TV, our aim is to help make the transition to Digital Television as easy as possible. You can arrange an obligation free call from one of our team today by clicking here.

The Five main Australian TV networks have all added extra channels that are available through your Digital TV receiver, whether that be a new TV or a set-top-box to add to your analog set. All of the networks have also moved some of their popular shows to the new digital channels which means that some of your favourite shows may not be available to you right now if you're still watching the old analogue signal.
NEW CHANNELS
ABC2 Entertains pre-schoolers from 6am – 7pm every day. In the evening, ABC2 provides contemporary adult programming including comedy, drama and documentaries as well as providing replays of shows you may have missed on ABC1.
ABC3 A commercial-free, dedicated kids channel created especially for 6-12 year olds. The shows range from music and sports, to kids drama, cool educational programs and competitive reality tv shows. This channel is one of the first of it's kind to be available on free-to-air tv in the world.
ABC News 24 offers continuous and commercial-free coverage of national and global breaking news. You'll also find short presentation news and current affairs based documentaries on this channel which takes the ABC's award winning news presentation to the next level.
Australia's second multicultural digital channel featuring more of the world's best stories, film and documentaries from here and around the world. SBS TWO also features foreign language news services from around the world.
7TWO brings you the very best of British television, comedies and movies. Some of the best loved shows of the last 40 years from the UK are the mainstay of this channel and a delight for british ex-pats and Aussies alike.
7mate is the Seven Network's HIGH DEFINITION channel and offers first-run comedies, reality and movies for the guys. It's man's best friend! You'll also find some of Seven's high profile shows replayed in HD on this channel.
TV 4ME is the Seven Network's Lifestyle channel. Offering Programs from Shopping, Education, finance and lifestyle.
GO! An entertainment channel for the young and young at heart features a wide variety of shows from many decades – basically it's like the 'greatest hits' channel of TV shows.
GEM is the Nine Network's HIGH DEFINITION channel. Featuring movies and tv shows in HD when available. As with 7mate, you'll find that some of Nine's major TV hits are replayed here in HD.
EXTRA is the Nine Network's Shopping channel. Extra is all about shopping, lots and lots of shopping. Over time this channel will also feature "religious, community, educational and multi-cultural programming created by advertisers."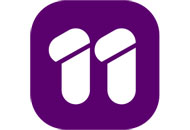 A premium channel for the distinctly youthful. The major networks have made some TV shows only available on new channels and as such ELEVEN is now home to some of the TEN Network's prime time shows like Neighbours and The Simpsons. So switching to Digital is essential to be able to watch these shows.
The TEN Network's HIGH DEFINITION channel Offers premium sport, factual programs and movies plus action and adventure. Originally a sports only channel, ONE HD has been expanded to include a much wider variety of programming which can take advantage of the HD picture quality.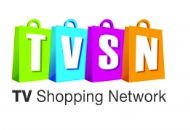 Channel 10's all New Home Shopping Stations Arrives First on Channel 14 on your TV on September 24th. Arrived on Sunshine Coast, Brisbane and Gold Coast on the channel Ten Freq. 56 late Monday 17th. Described as Shopping with no Crowds, no Queues and no parking. Where our customers lover being part of the TVSN family to enjoy our customer care, product information, demonstrations, exclusive brands and products, 30 day money back guarantee, interest free part payments, loyalty programs and convince.
Brocky's TV specialises in New home antenna installations, Digital antenna upgrade, Digital antenna repair, detailed antenna system report, TV wall mounts, TV setup, Amplifer setup, Home theatre setup and  Written instructions to perfectly match your home setup. Brocky's TV is leading the way as the Fringe Reception Specialist having all the latest fringe area antennas to get the best reception from your Home. Having Specialists in your local areas Sunshine Coast, Brisbane, Gold Coast and Tweed. You can Book Online or Call our 7 day toll free number today.